Make sure you buy a Gold Coast Small Business Website with a GUARANTEED Top 30 Google Ranking – unless clients can find you in Google, Yahoo and Bing – your website is totally useless, because no-one ever sees your site!  Check out Worldwide Small Business Websites from a Gold Coast web designer with an integrated Gold Coast SEO Division.
IMPORTANT MYSTERY GIFT  *IF*  YOU ORDER BEFORE THE TIMER HITS ZERO


RING TERRY, 07 5549 0927. And your Mystery Gift might just be Priceless!
---
Video 1 of a Series of 4 –  Discover The Secrets of High Ranking Websites.
Watch this video to discover The winning Formula for a High Ranking Gold Coast Small Business Website (summary at 1:22).  The structure is also vitally important, and we cover this in detail in the next video.
Custom website designs are available, with a YouTube Video included, plus SEO that guarantees Top 30 Google Rankings  or your money back!  Youtube Marketing is a vital part of your Business Plan these days, for a couple of reasons.  First, Google owns Youtube – so having a Youtube video on your site is never going to hurt your Google Ranking.  Secondly, a Youtube will rank not only in Youtube but also in Google itself.  In fact, sometimes our Youtube videos appear higher than our website itself!  Finally, given the chance of clicking through to a video or a website – which do you choose?
Click here to view our Gold Coast Small Business Video Portfolio
Adding other elements is also important, like Social Media Marketing.
You should also check out our "Questions" section above before deciding on a Gold Coast Web Design Company.  Not only will this give you tips on what you MUST know before purchasing your Gold Coast Small Business Website, it also covers things many Gold Coast web design companies hide in the small print – Learn the questions you need to ask!
Remember, your website creates the First Impression for your client – make sure you look Professional, not an Amateur!  Go with a Pro Gold Coast Web Designer.
Small business websites available for worldwide clients.
Video shot by www.promotionalvideosbrisbane.com
Gold Coast Small Business Website Office Hours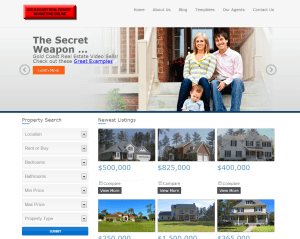 Mon  9.30 – 5.30
Tues  9.30 – 5.30
Wed  9.30 – 5.30
Thu  1.30 – 5.30
Fri  9.30 – 4.00
Closed Weekends
Special arrangements can be made, ie,
For those still working a full time job.
Phone:  (07) 5549 0927
Make sure you watch our other Gold Coast Small Business Website Videos to help you understand how to boost your business with an Online Presence!
Gold Coast Business Website Design: Balance
How your site looks when finished is an important element, but must be balanced with getting visitors there in the first place. If you want visitors to enjoy your site and revisit it over and over, you need to build a site that is attractive, easy to use, stuffed full with useful information AND in the top 20 Google results. Without high search engine visibility, it does not matter what your website looks like.
Gold Coast Business Website Design: Loading Time
We keep the size of your website as small as is practical. Excessive loading times are a death knell for any site. The larger the files are that must load, the longer a user's load time is going to be. Most users will click away if the page doesn't start to load within the first few seconds of opening your page.
When you are creating graphics or photos for your website, be sure to keep the file size small, but without making the images too small for clarity.  Optimizing your images is something we do before loading them to your website, so if in doubt, give us high quality pictures and we will get the right blend of clarity and file size for your Gold Coast Business Website Design.
Gold Coast Business Website Design: Easy on the Eye
Pay attention to the way the different colors you use on your website interact. You have to make sure that your text will be readable on top of the background colors you use. Dark text on light backgrounds are typically easier on the eyes than the other way around. Ask your friends to give you feedback on the colors you choose.
We always use consistent fonts so that visitors to your site don't become agitated by too many different fonts. You want people to browse through your site with ease, so that they can just concentrate on the material on the site and what the site has to offer.
Incorporate a site map into your Gold Coast Business Website Design. Site maps serve several purposes. First, they make navigation throughout your site much easier for visitors. Second, the major search engines can utilize it to index your entire site. This means your search engine optimization improves, and your website receives more exposure, giving you more profit-earning potential.  We include a link to your sitemap from the homepage and make it as simple as possible. The sitemap updates automatically when needed.
Gold Coast Business Website Design: Trust
Personalize your site. Your clients want to feel comfortable with you, so use testimonials from trusted customers, as well as photographs of people. Building trust with your customers is very important, so be sure to let them know you personally care about the product or service you are providing them.
We also check your your grammar and spelling. Yes, some mistakes may get past some of your audience, but it will not get past everyone. You could lose some of your audience because of this, particularly if you make mistakes frequently. Poor grammar and spelling on your site makes it look unprofessional; we take care that that does not happen.
Gold Coast Business Website Design: Research
Research is very important when it comes to Gold Coast Business Website Design. We research your niche, so you can set your sights on your target audience. We agree the main Keywords for your website (the phrases you think people will type in when searching for your site). We also discuss your demographics, in order to maximize reaching your target audience.
Stay creative as we work together on designing your site. It's okay to get ideas from other websites, but let's make your site as original as possible. Come up with features of your own, and enhance ones that you have found elsewhere.
Considering how many visitors are likely to visit your website on a mobile phone is also very important.  All of our websites are mobile friendly, but if 80% of viewers come from mobile phones (eg, teenage fashion) then designing specifically for mobile is a great idea. See the simplicity of the sample web design on the right – loads very quickly on a mobile and looks good on any mobile device; also has "tap to call" and a "sketch" video.
The best websites that I have built are where there is a perfect blend of my web design expertise and your specialist product / service expertise; if we are both open to each others ideas, the end result is always better than one person could have achieved.
Ring Terry now on (07) 5549 0927 for help with your Gold Coast Business Website Design, at extremely affordable prices.
Gold Coast Small Business Website Design – Affordable web design from a quality Gold Coast web design company, with a YouTube video included.
Video 2 of 4.  This video discusses Small Business Website Design, using a House as an easy example people can relate to.  Preparation and planning BEFORE you start is essential; just as you would not build a house without plans, neither should build a website without thorough planning.   Check out the video below BEFORE you buy your domain name (we prefer to recommend one for you, usually from several options).  Effectively, your Web Hosting (we can provide it) is the LAND on which you build your house;  the Domain Name is the ADDRESS of your house;  and the website is the HOUSE itself.
We also discuss in detail how to setup your Categories to make things as easy as possible for both Google and potential clients.
"Keywords' are one of the most fundamental parts of your website's success – the video outlines why, but we also like to have a 10 minute chat on this before we start work.  Get your Keywords wrong – and everything else falls over!  As an example, a website called www.JoeBloggs.com does not tell people what you do, or where your business is located. On the other hand, www.SurfersParadise24hourPlumbing.com tells both Google and your human visitors EXACTLY what your business is about.  Remember, Google serves up 10 results per page and people click through to websites from that list – If you business stands out as exactly what they need, you have a good chance of getting the click.
Our Gold Coast Small Business Website Design company Guarantees a Top 30 Google Ranking, plus we offer 1,000 Guaranteed YouTube views (may take 3-4 weeks).
We also provide REAL PROOF in the video below of successful Google rankings for our Gold Coast Business Websites.
Your Gold Coast Small Business Website Design package also includes professionally written Articles – a highly affordable element of web design service.  Do business with the ethical Gold Coast website design company that also has the SEO skills to get you highly ranked in both Google and YouTube.
See www.businesswebsitesgoldcoast.com/sample-websites  for sample Gold Coast small business websites.
Here is a Small Business Website Design that worked for a Cairns Beautician wanting break into TV and Movie Makeup, and specialising in Body Art.  Small Business Website Design for a Panel Beater or a Hotel, for example, would need a completely different look.
This is one of our secrets – working with you on a "look" that is right for YOUR business.  This is very important, as we custom design your website, not work from "templates" as other Small Business Website Design Companies do.
To be honest, this look is not my cup of tea – But what the Client wants is always more important than what I think.
Note too the great DomainName we found:  www.CairnsNailsandBeauty.com – there ARE still great domain names out there if you have the expertise we do in finding them.
Camera work and post production by http://www.promotionalvideosbrisbane.com
For Successful Gold Coast Business Websites, you need to use "

Integrated Website Marketing

" – Video 3 of 4.
Integrated Website Marketing involves blending Gold Coast Website Design, YouTube Marketing, Article Marketing, SEO, and  Social Media if applicable.  Unfortunately, these elements come in and out of favour as far as effectiveness is designed.  For example, when I started this business Ezine Articles and MySpace were absolute Powerhouses.  Today, the "powerhouses" have changed, with Google + having been introduced, alongside such giants as Pinterest.
When you are shopping for a new small business website, the website design should ideally include all of these elements  that are currently in favour.  Steer clear of website designers who think the job is finished once they build your website – Integrated Website Marketing is vital, and can only start once your Gold Coast Small Business Website is finished.
In addition, we recommend a custom business website template, so that you stand out from other business websites, particularly your competitors.   Any Gold Coast business websites designer should be able to create a unique look for your website.  In fact, here is a little known fact that you need to know.  The majority of Free Website Themes are free for a reason – they include links to other websites.  Most free themes have links that are innocent enough, usually back to their own business – which is a fair exchange for giving you a free theme.  However, you need to check these links – some go to quite unsavoury websites, including in a small minority of themes, porn sites.
Creating your small business website is a job for a professional Gold Coast business website designer with experience in Integrated Website Marketing; a cheap business website will look – cheap!  We provide affordable website design, with Guaranteed results – and Google Rankings should be a cornerstone of your Business Plan.
While it takes skill to set up Gold Coast business websites initially, day to day website management is simple; we cover that in the next video.
In the meantime, here is another website we have built: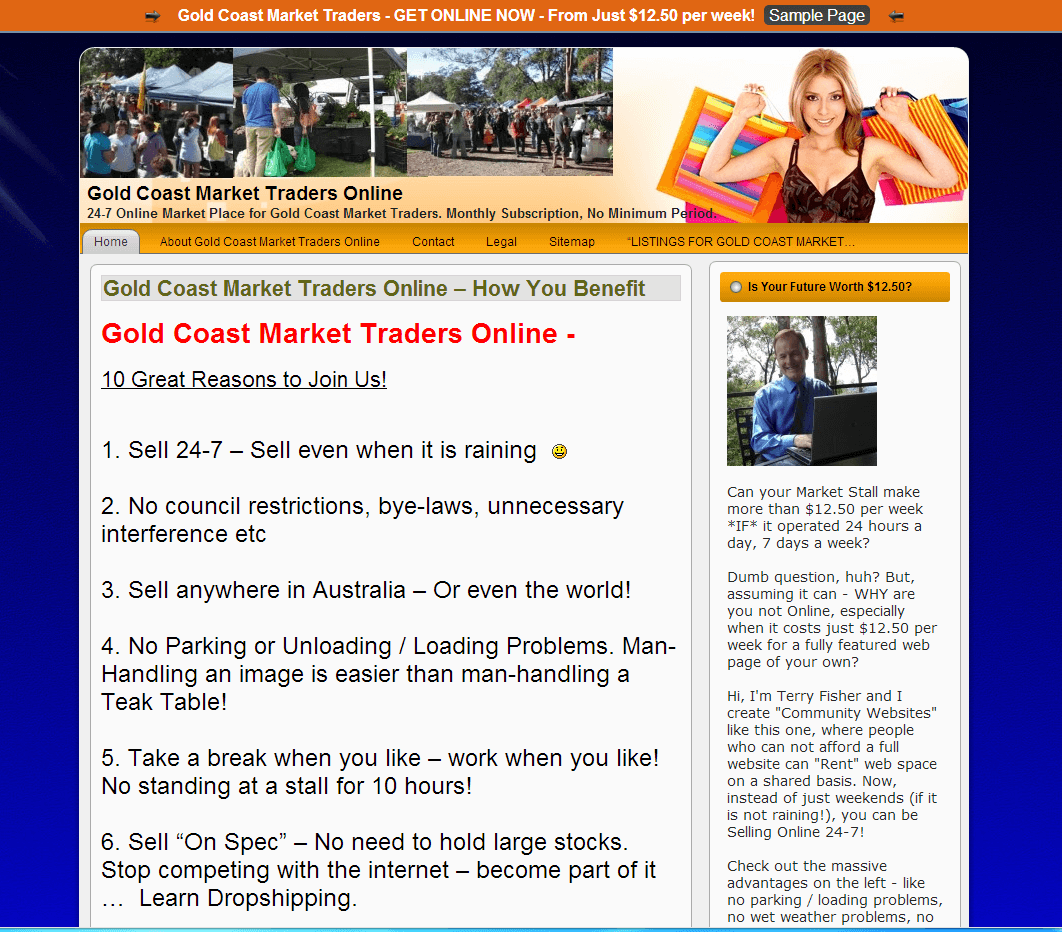 Video production by www.promotionalvideosbrisbane.com
Gold Coast Business Websites – Managing Your Website;  Video 4 of 4.
Ask your website designer about managing your website,BEFORE the website gets built.  WordPresswebsites are simple enough to manage; if you can use MS Word, then you can update your own blog / website.  However, the website design industry has a vested interest in you having to pay for simple updates you could do yourself.
We build small business websites for clients worldwide, but Australian web design accounts for most of our small business web design work.  Either way, we provide customer support and training to help you do the basics to save you money.
In this fourth small business website video, one of my clients actually demonstrates updating a website himself – quick, simple, easy.  We can do your website updates for you, but many clients prefer saving the money
We design our Gold Coast Business Websites from the ground up to be user-friendly, so that you can handle changes easily yourself.  This might be as simple as changing a phone number, to adding a new product or service.  Many Gold Coast web design companies charge up to $85 per hour for site changes, and it is usually in the small print – so check this out BEFORE you sign up.  Training can be one hour of one-on-one personal training at my office or over the phone, usually by Skype.  Knowing how to make small changes is very helpful if business is slow and you want to put up a Special Offer until things improve – we show you how to do this.
Normally, we host your Gold Coast business websites for you, so that we can handle the more technical aspects, leaving you to save money by doing the simple stuff yourself.
My thanks to Keith of www.promotionalvideosbrisbane.com for his camera work, post production, and patience (and not necessarily in that order)!  If you are into motorcycle touring, the blog he demonstrates is http://www.motorcyclediary.org.  Keith's website is actually a hobby blog that makes a little income from advertising; if you want a hobby website, knowing how to update it yourself is vital, along with how to interact with vistors.  Business Websites Gold Coast teaches you both.
Here is another example of a website we built:
If you ask any business owner what strategies they use to gain more customers, chances are one of the strategies in their arsenal will be a Video Marketing Campaign. What is video marketing and how can it be used to increase the success of a business?
First, understand that Google owns Youtube, so it favours Youtube Video Marketing in its search results. We often get both a Youtube Video AND your Gold Coast Business Website in the Top 20 results. Also, videos can rank in days, whereas websites take several weeks, partly because of the build time.
Don't be afraid of video marketing. Creating quality videos is easy, as long as you have a camera and, preferably, a good tripod (avoid the "shakes" in your videos). You could show your audience how your product is created or just sit in front of a neutral background to demonstrate your products or talk to your audience.
There is no need to allow your shyness to stop you taking advantage of video marketing strategies. When looking into the camera, talk as though you were talking to an old friend. This is a simple and highly effective way to help yourself get over the discomfort of talking to people you don't know.
If you are too shy to show your face on the screen, you should try using screen shots to create your Gold Coast Marketing Video. This is a good way to show your users all of the pertinent information you need to without worrying about having to stand in front of a camera.
Video is a great medium for conveying ideas. This works in business by showing customers what makes your business special. A short video describing your products or highlighting your experience will go a long way to making that sale. Remember to be clear and make any ideas your convey simple to understand so that your Gold Coast video marketing campaign will be a total success.
Video Marketing campaigns allow your customers to get to know you. You could, for instance, record a "deals" video in which you talk about your projects and offer upcoming deals. You can also make your video marketing campaign interactive by answering questions customers regularly send you; this also saves you answering the same questions time and time again.
Do not assume that the salespeople at you company are the ones that will look best in front of the camera. Find the person in the office that has the best smile and have them be the face of the company. No-one has to know whether your company spokesperson is the CEO or the janitor. Also, many people respond better to a non-sales person.
Never try to directly sell your viewers something in your video. Rather, offer visitors something worthwhile, like a "how to" demonstration or tips on using a product. By offering helpful, relevant information, your visitors are more likely to return to your Gold Coast business website, which could eventually result in a sale.
When you create a video for marketing purposes keep it under 2 minutes. If you need a 10 minute video, make it in 5 parts – keeps viewer interest AND boosts your Youtube account!
Your Gold Coast marketing videos will become popular if you share them efficiently. You should create an account on YouTube and on other similar sites your audience uses, feature your videos on your site or blog and share them on social networks. If possible, get other bloggers and people who are influential on social networks to share your videos.
You can also interview a prominent business person and share that video as part of your Gold Coast  video marketing strategy. This can not only help you build your client list, but can also help the person you interview build their client list. This type of video marketing can help create credibility and set you apart as an industry leader.
Watch the stats for your video, whether on YouTube or your server. This helps you compare different videos so that you can tell which are successful and which don't really work. This leads to continual improvements in your Video Marketing Campaign.
When writing a description of your video include your web address at the beginning of the description using proper HTML. This will allow viewer to click the link and be immediately directed to your website. You should also include a description using your primary and alternate keywords for better page ranks.
Of course, there is also an incredibly simple way to improve your business with video marketing – Call Terry on (07) 5549 0927 and let us create your Video Marketing Campaign for you.
Gold Coast Business Websites Design Tips – File Sizes
Keep the file size of your Gold Coast Business Website small. This is NOT the same as having a small website. Here is an example that helps to understand the difference. If you have a massive graphic – say 3200 x 3200 – you can either resize it to, say, 540 x 540 BEFORE you upload it or resize the image WITHIN your website. The benefit? Uploading the smaller graphic helps your Gold Coast Business Website load faster, leading to a better experience for your visitor. If your visitor has time to make a coffee while waiting for your website to load, they will almost certainly leave.
Gold Coast Business Websites Design Tips – Web Hosting
Choose your webhost carefully. You should test the performance of several web hosts, using the many free tools available online, including page load speed, plus check how often websites they host are down. Make sure is not hosted with a company that is slow or experiences regular crashes. Better still, leave it to us. With 100+ websites under management, we have already sorted out the good, the bad, and the downright ugly.
Gold Coast Business Websites Design Tips – Feedback
Set up some way to let visitors give you feedback. That way, if they are having a problem or there are missing items on your pages, you will be made aware and can fix the problem. If your visitors feel like they are a part of your site, they will want to return.
Gold Coast Business Websites Design Tips – Mobile Considerations
One thing you should always take into account when you're thinking about Gold Coast web design is the latest technology that is out there today. As technology advances, so does the web, so be sure you are always up to date with what is changing. The above is especially true of mobile / cell phones and tablets. Many web designers STILL create a website thinking only of a desktop computer. You can check what websites look like on a desktop computer, a laptop, a tablet and various sizes of phones here. With mobile search over 50% now, we design with cross platform viewing in mind – so that your Gold Coast Business Website looks good no matter what it is being viewed on.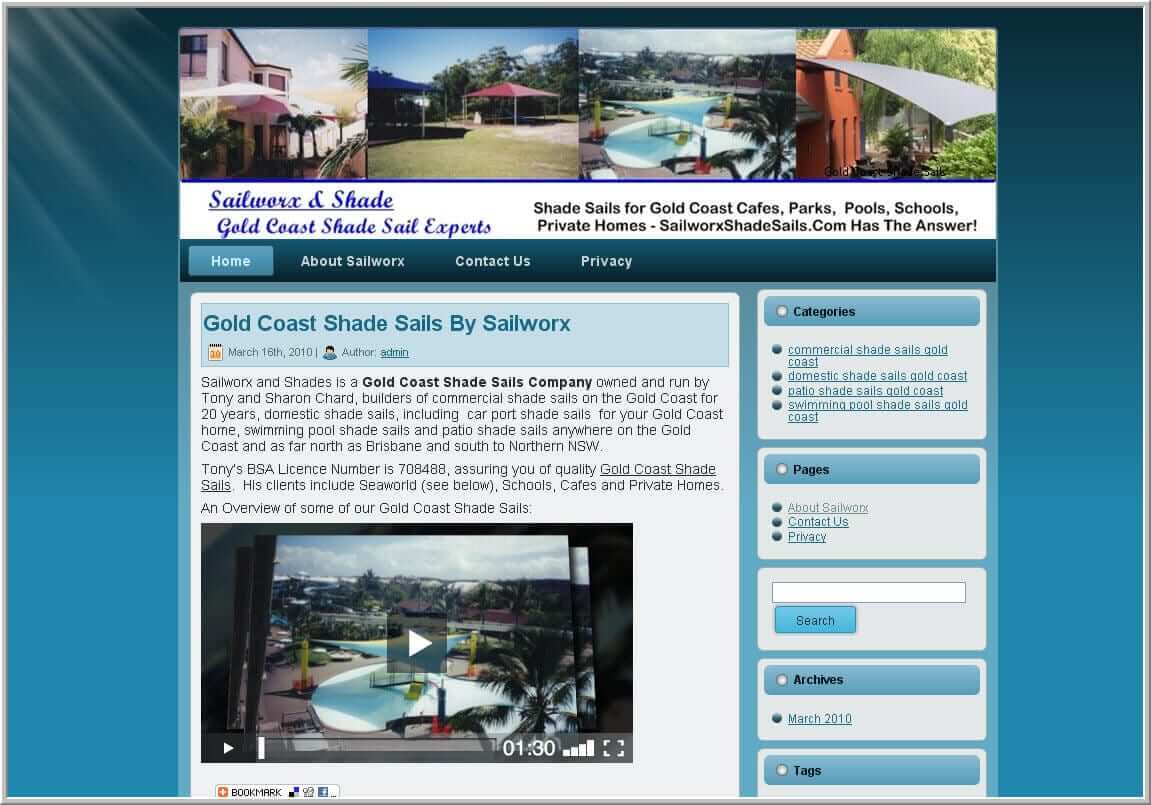 Another of our Gold Coast business websites.
Gold Coast Business Websites Design Tips – Check Links
Double check to make sure that all your links function properly. If your links are broken, your visitors may assume the info they are looking for is unavailable, and leave your site. To avoid this, check to make sure everything works.
Gold Coast Business Websites Design Tips – Header Image
A great-looking website starts with a great looking header image. This is the first thing visitors see when visiting your website, so making sure your header graphic is eye catching, topical and professional is a smart move. Create your own custom header rather than using a premade header – or get us to do it for you.
Gold Coast Business Websites Design Tips – KISS
You can build your own website, but there are many facets to web design, from learning HTML, to knowing search engine optimization techniques, to working with scripts, knowing how to keep your website safe from hackers, etc. Or you can go with experts and save yourself a huge headache.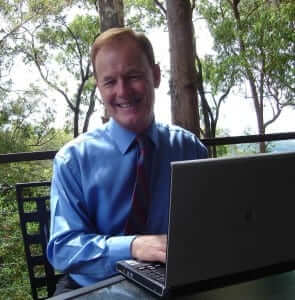 Ring Terry now on 1300 23 53 52 for a free quote on your Gold Coast Business Website.
Gold Coast Business Website Design Tip 1
Ensure you give priority to your user's needs. It is not about what you want to sell, it is about what they want to buy. If you are focused on meeting your users needs, then your product or service sells itself. Ensure they have a first-class user experience by providing good navigation that enables them to find what they need quickly. Try to see things from your visitor's perspective when you creating your Gold Coast business website design.
Gold Coast Business Web Design Tip 2
A newsletter is pretty much essential. When people first visit your website, they may not be ready to buy. Capturing their e-mail and sending them useful, helpful, information over the next 2 to 3 months will help you to sell at the time they are ready to buy. Remember to include an unsubscribe link on your newsletter; Spam is a serious problem and you do not want to be accused of spamming your visitors.
Gold Coast Small Business Web Design Tip 3
It is important to design any website for viewing across a range of devices. Your visitor may be watching on a wide computer screen, a laptop, a tablet, a large mobile phone, were very small mobile phone. These days I design in a manner that gives a consistent view across all computers and phones. One of the biggest problems we websites these days is that many of them were built when the computer was still dominant. During June 2013 views on a mobile phone exceeded those for views on a computer for most industries. If you already have a website, you need to check that it looks good across a range of viewing devices. You can check out your Gold Coast business website design works properly here.
Gold Coast Business Website Design Tip 4
Sometimes multiple websites are a good idea. It is important to keep your website focused on one thing, so that both Google and your visitors understand clearly what your website is about. So for example, if you have a sewing business and also a bed-and-breakfast business, both run from your home, you should have a website for each.
It may be important to have more than one website for geographic locations too. If you are running a business is operating to different cities, two websites – one for each city – will help you to stay geographically focused.
When creating a strategic direction for your business, make a decision as to a single website or multiple websites. At this stage, if you sign a multiple websites, make sure that you buy the domain names for all the websites, so that you can implement your strategy knowing that all the domain names you want are under your control.
Gold Coast Business Website Design Tip 5
Make sure you include video in your Gold Coast business website design. If a picture is worth 1000 words, then it's equally true that a video is worth 1000 pictures. Google actually owns YouTube, so it helps in getting your website ranked, and your video will get ranked ranked as well in its own right.
Gold Coast Business Web Design Tip 6
Be cute, but not too cute. Avoid trying to add every new gadget to your website. It can be tempting to make your site look cutting edge by including every new web design option out there but it can end up turning people off. Simple will generally get the job done even better than a flashy layout.
Gold Coast Small Business Website Design Tip 7
Talking of flashy, try to avoid using Flash on your website. It simply does not work well on some mobile devices, particularly Apple.
Gold Coast Business Web Design Tip 8
When designing your website, it is a good idea not to stray too far from popular conventions. For example, most users expect that when they click on the website logo at the top of a webpage, they will be taken to the home page of the website. If your Gold Coast business website behaves differently, it may confuse your visitor.
Gold Coast Business Web Design Tip 9
Try to make your site entertaining by putting plenty of graphics on your site. You want to wrap your text around images so that your site looks interesting. With content that catches the eye, visitors are interested in whats on your site. When you have content that is one massive block of text, people click off.
Gold Coast Business Website Design Tip 10
If you want a pro look, go with the Pros. We work with you to ensure that our web design expertise is blended with the expertise you have in your business. We do several things that other web designers do not do. For example, we will provide training and show you how to make small changes to your website; many web designers will not show you this because they want to charge you large sums of money for changes you could quite easily make yourself.
We also provide a custom look that incorporates graphics relevant to your business. Many web designers use free templates; you want to look that is unique to your business.
We also manage your website for you. Web design is constantly evolving, and we make sure you stay current. An important part of this is website security, which many web designers fail miserably on.
We also have YouTube channels that are highly ranking, and you can see samples of our videos here.

For samples of our Gold Coast business website design, please click here.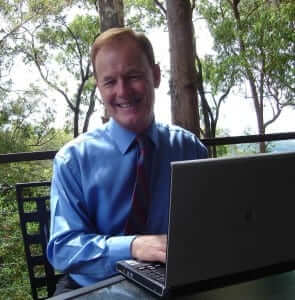 We hope you have enjoyed these  Tips.  For free advice and a quote for your Gold Coast Business Website Design please ring (07) 5549 0927 now.
Web design can be confusing, frustrating and even a little scary. Setting up your unique online identity can be difficult, but that's where we come in.  Blending together our knowledge of web design and your expert knowledge of your business delivers a great result!
It can be tempting to make your site look cutting edge by including every new web design option out there, but it can end up turning people off.  Avoid trying to add every new gadget to your website; be guided by your web designer.  Simple always works better!
An important aspect of "Simple" is that websites need to look good across a variety of devices these days, from wide screen desktop computers to small mobile phones.  If you go to www.seemywebsiteonmobile.com you can see existing websites across a range of devices – we use these to ensure you look good, no matter what device users have.  Many web designers do NOT factor in various device types, so you need to be careful on this.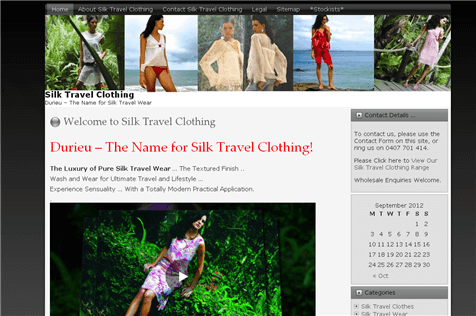 Make sure all of your webpages actually have titles, and ensure they have helpful descriptions. A surprising number of webpages out there are called "untitled document" or "new document" or "home page". Titles and descriptions are important to guide both human visitors and the Google bot to navigate your site easily and improve your search engine rankings.  The titles and descriptions are generally what shows up in Google search results and they need to be helpful to your visitors.
Avoid using too many graphics. While graphics are important to give your website a professional, cohesive and well-designed look, it is easily overdone. You should never use graphics simply to decorate your site; they are used to improve your site. Also, go Pro – amateur graphics can destroy your site.  Even worse, "borrowing" graphics can destroy your finances – do not use copyright images without permission; it can be very expensive!
Learn how to use web design colors to influence your readers. Every color has a certain feeling that it can induce. Read up on the psychology of colours and match it to your likely audience.  This article by Kendra Cherry is a great read on how colours inflence us.  Most of us know that blue is the "trust" colour, and that red excites, but Kendra goes deep into the psychology of colours.
Make sure you provide a Navigation Menu on every page of your site. While this menu does not have to link every single page of your site – this could be an exhaustive list if you have a very large site – it should provide links to the main pages. This ensures that your visitors do not have to return to the home page and start over again when it is not necessary.  A Site Map is a great idea for helping people find their way around your website.   To help your website function as intended, make sure all your links are working.
While it might free up some funds to use elsewhere in your business, hosting your own website is a bad idea. You should have input into the design of your website, but let Your web designer worry about the technical issues of web design – you need to spend your time focused on building your business. As far as design goes, it should be a combination of your business expertise and your web designers expertise; listen to your web designer, particularly on technical issues, but ensure the website reflects your vision too.
Learn as much as you can about the basics of html, as it is crucial to web design.  Designing your site in WordPress ensures you can work in "visual" or "text / html" mode but is useful to have basics of html.  When you learn about html go ahead and make a couple of pages that are sort of filled with the information that you want to add to any of the sites you plan on working on.
As time goes by, try to update the content of older sites. Make sure that any of the sites you build are up to date with modern technology – avoid a site that looks dated.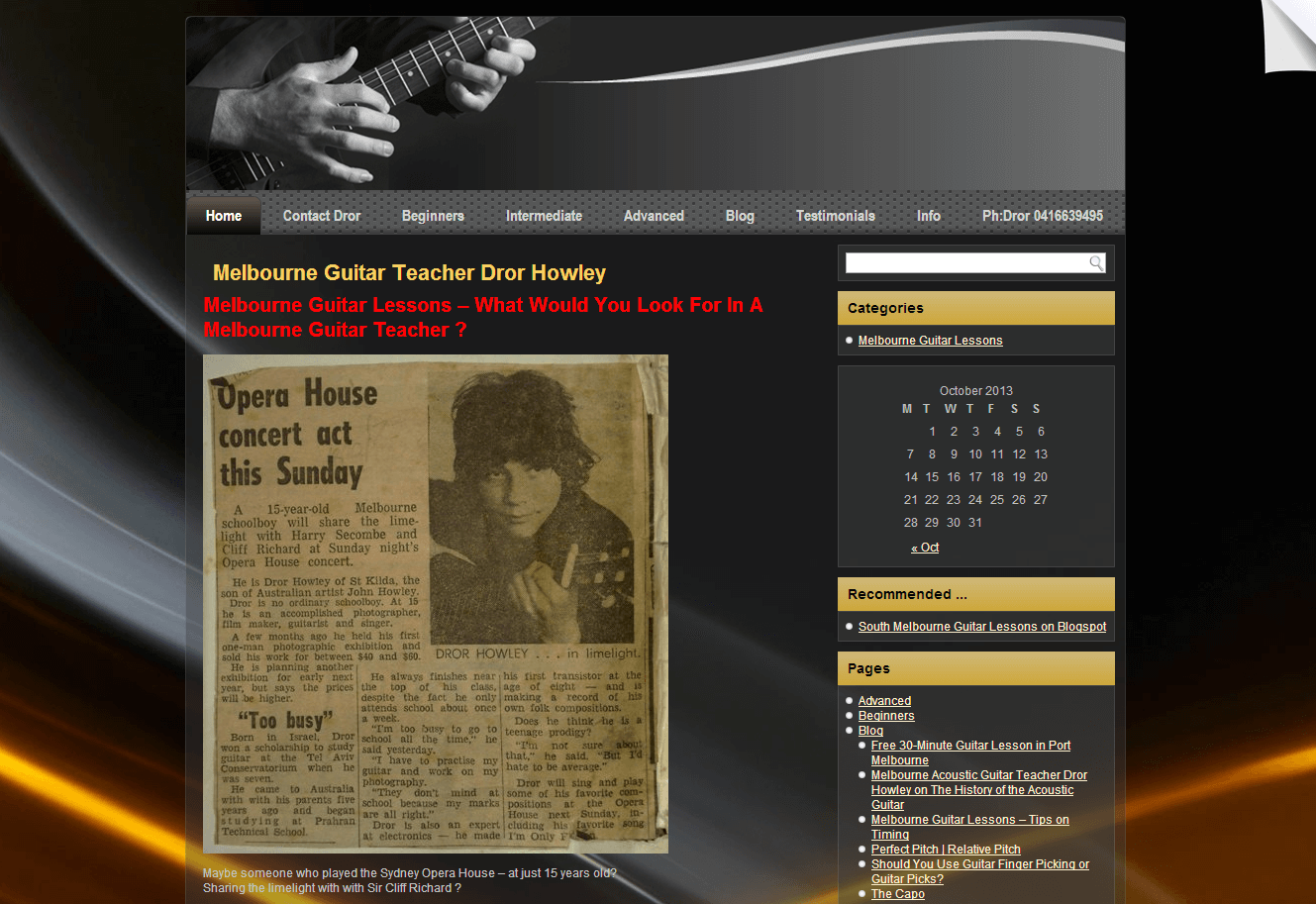 Have your web designer test your website to ensure that it works with the different types of browser, especially the main one like Internet Explorer, Google Chrome, Firefox, Safari etc. Make sure that, having built your website, viewers have a good experience when they get there.
Write content for your page with literacy levels in mind. Not everyone viewing your page will have graduated Harvard with an advanced degree, and some may have not even learned to read longer than a year or two ago. If you wish to expand your audience, you must first produce content that they can comprehend.
Now that you know all you need to know about web design – and to hold your own in a conversation with a web designer – ring Terry on (07) 5549 0927 and let's design a killer website together!
Effective Gold Coast Web Design is a blend between my web design skills and your business skills. You know what you want – I can make it happen!
Have you ever visited a website and asked yourself how they could have made it so great? From layout to graphic design, there are many elements which turn a website from good to great. This article will show you some of the many tips and tricks which the pros use to make your website so much better than a home-made one.
Don't try to fit too much onto one page when you're designing a website. If your page is too busy it will take a lot longer to load and can overwhelm visitors. When you're going to be putting up a lot of content, create pages for everything you can to reduce the clutter on your page. Then link pages together so that your visitors can move around your website easily.
Then make your links obvious. Customers do not like spending time wading through your site searching for something they are interested in. Having a site map, as well as providing big, prominent links will help your viewer find what they are looking for without wasting time in a hunt. Lead them to your information.
To help your Gold Coast Web Design function the way it is intended to, check to make sure all your links are working.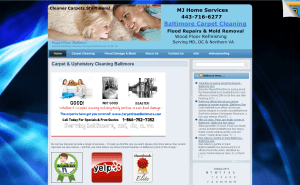 For your image tags, make sure your Gold Coast Web Designer includes a brief description in the ALT attribute. Not only is this good for search engine optimization, but it is also beneficial to the sight-impaired users who rely on screen readers to describe image tag contents. Make your description short and as descriptive as possible.
The right tools are essential for good sites. Building a site from scratch can be overwhelming for amateur designers, so take advantage of the wide variety of design tools and programs that pro web designers have available. Some of these web design tools cost hundreds of dollars; others are known only to the expert. You can build your own website but the lack of tools and know how mean it will probably look home made, not professional.
In addition, things change very quickly online. Most pro web designers are members of online forums that allow them to stay update. Google, in particular, changes the rules several times a year. Pro Gold Coast Web Designers make time to stay up to date; if you are running a full time business, staying up to date on web design issues is extremely difficult.
When joining these online forums you meet people who usually have an understanding of all the new web design technology, and specialised expertise in almost any area of web design. However, much of language is "geek" that only the pro web designer understands. Without the latest web design technology you could end up with a site that is completely outdated.
Always make sure that your Gold Coast Web Design works well in every browser. Your coding might look great in Firefox, but it could be askew in Internet Explorer. You need to ask you web designer to ensure that things look good in all popular browsers.  For more on different web browsers, please click here.
Educate yourself on how a website actually works – that way you know if your Gold Coast Web Designer is being straight with you. We show you how to deal with simple problems on your site (like changing a phone number or address), saving you time and money, while educating you on things you should use us for (like changing the site settings).
Know your subject. If you plan on using your site for a blog or similar endeavor, you should be sure to do thorough research on the subject before you talk to a web designer. Having a "look and feel" for your site, eg , similar to www.examplesite.com, can speed up the process for you.
Some people even sketch out a design on their computer, or drawn it on a piece of paper. But, be open to changes – as you develop the site, you or the web designer may have ideas that improve the original concept.


Don't use too many different fonts or text colors on your web pages. Word processing or web authoring software may present a dizzying array of specialty fonts or wacky colors, but if you use too many, the text on your website may become unreadable. A good practice is to use just one or two fonts per page and avoid excessive use of bold or italic text.
But the best tip we can give you is to ring Terry on (07) 45549 0927 now and get pro Gold Coast Web Design working on making your dream a reality!